Who are we?
We have more than 20 years' experience from a broad spectrum of assignments in areas such as technology, administration, sales and marketing, and have worked as professional translators since 1986.
---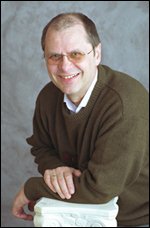 Roar Riseld studied engineering (control engineering: electronics, control systems, automation) and subsequently complemented this with additional studies in computer technology and business administration. He has extensive experience not only in these specialist areas but also in conducting courses in technical training, and in carrying out sales and marketing work throughout Scandinavia as well as in the UK, Germany and Austria. This has reinforced Roar's firm foundation in technology with a sound knowledge of languages and experience of how to compose and formulate messages and inter-personal communication. Roar has worked full-time as a translator since 1986.
Roar has extensive experience of translation within the following specialist areas:
Power generation and distribution

Civil and structural engineering, heating, ventilation & sanitation engineering

Electrical engineering, installations

Lighting, lamps and lighting control

Electronics, instrumentation

Control engineering, process control

Mechanical engineering

Hydraulics and pneumatics

Steel and metals

Automotive industry: cars, trucks and buses

Forestry

Timber and wood products

Pulp and paper

Printing

Internet and communication

Computer hardware and software

Sales and marketing

Press releases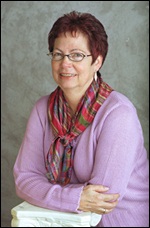 Liv Riseld er utdannet sekretær fra Oslo Handelsskole og har 20 års erfaring som sjefssekretær fra ulike bedrifter og bransjer. Liv har arbeidet som oversetter på heltid siden 1990.
Liv has extensive experience of translation in the following specialist areas:
Consumer electronics (radio, TV, CD and DVD)

Vehicle navigation systems
Refrigerators, ovens etc.

Kitchen and bathroom furniture

Furnishings, fittings and textiles
Food and foodstuffs

Clothes and fashion
Environmental and social issues

Children's playground equipment
Travel and tourism

Press releases
Membership of Professional Organisations:
Norske Sivilingeniørers Forening - The Norwegian Society of Chartered Engineers
Norsk faglitterær forfatter- og oversetterforening - The Norwegian Association of Non-fiction Writers and Translators
Sveriges Facköversättarförening - The Swedish Association of Professional Translators
European Association for Machine Translation
---